About
Cadian Shock 2020 In Review
---
Approximate Reading Time:
4
minutes
Hello everyone, long time no see? What an amazingly awful year last year was for us all in the hobby community. I will try and keep this upbeat, but it will be a struggle as 2020 has been a write off in terms of games played and models painted. I did start my Astra Militarum Commission Painting service – Proteus Bunker – which is sort of cool! And I did get a few games of 9th Edition in before it became impossible to game without the breaking the law here in the U.K. But, chin up Cadian Shock!
Never miss an article? Subscribe!
Completed Models in 2020
In my 2019 review, I had completed 84 models! And in 2020 I did barely 10 models – which is highly depressing – but I did do two Baneblades!
Completed Models Gallery
Other 2020 Hobby Goals
ITC Event – Done
1,000 upvotes on Reddit – Done
My Hairy Eversor had over 6,000 upvotes on Reddit – which was amazing!
300,000 page views – with fewer games, fewer models painted and therefore fewer articles I missed this one. At the time of writing this section (Dec 28th), this was hovering at 225,000 page views. Which in itself is pretty damn impressive for a blog about a niche hobby that focuses on one army of that niche hobby. Chin up!
Having these stat-based objectives for myself landed me in some tepid water with some hobbyists. But it is one way I keep myself going and keep myself improving. It works for me, at least before we had a global pandemic.
Completed Models from Commission Painters
It was great to finally get these done, there is over a year's wait on Red Eagle Studio's paint jobs.
They came just in time for Games Workshop to completely ruin my Raven Guard army. Because now I have no Troop choices at all for my force, Scouts are now Elite choices and I will now have to board the Space Marine Primaris hype train I think… first world problems and all that!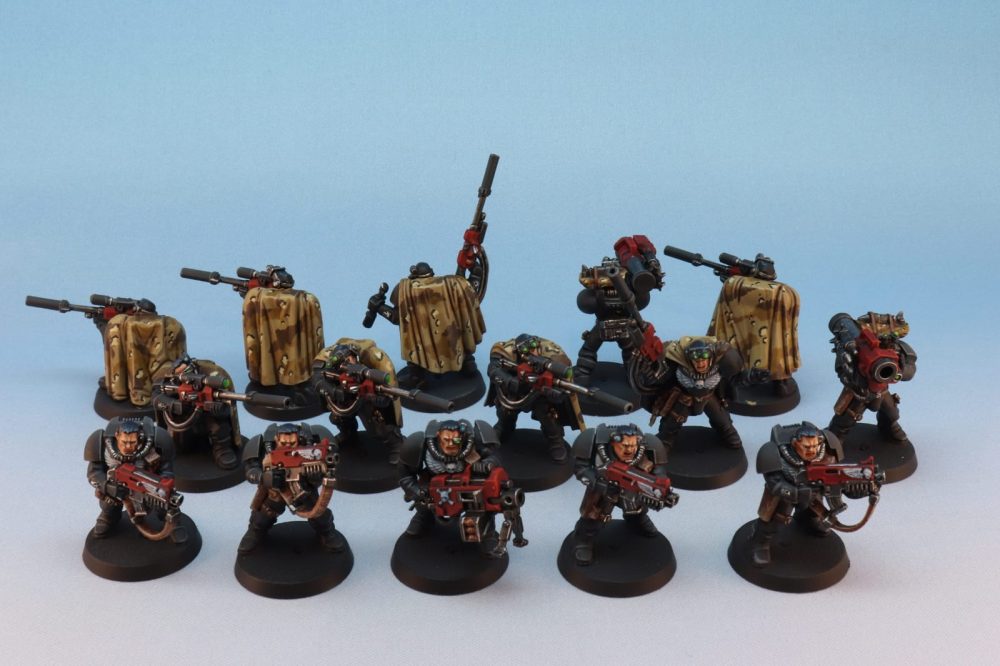 Battles of 2020
The following battles took place in 2019, the most recent are at the top of the list.
Warhammer 40,000 8th Edition
A 62.5% win rate for 8th Edition in 2020.
Warhammer 40,000 9th Edition
A 37.5% win rate for 9th Edition in 2020.
Battle Report Gallery
Battle report photos are shown newest to oldest through 2020.
Hobby Goals for 2021
This seems like a very hard thing to do right now, having no idea what the future holds for us. Currently in the UK there is no mixing with other households, schools are closed and all hospitality is closed. All of this makes it impossible to game without putting myself at risk, my family at risk and the wider community at risk – oh and also getting fined £200 for breaking these rules!
So, I shall try and keep this simple, positive and achievable given the restrictions we are all currently living under;
Write a blog article once a month
Paint 5 Characters
Paint 5 Vehicles
Play a game of 40K
If I can do all those, I will consider 2021 a hobby success!
Sergeant 'Ripper' Jackson will be first model of 2021 and here she is! Still basing details to add, bold lines to remove and the Bolton barrel to drill. But, she is started which is the main thing!
---