Forgeworld
Gorgon Armoured Assault Transport Completed
The Gorgon Armoured Assault Transport is now completed!
---
Approximate Reading Time:
2
minutes
The Gorgon Armoured Assault Transport is now completed and what a project this has been! I wanted to do something different and impressive for this model because it deserves it and I'm not going to get the chance to do anything any time soon. So I wanted to go big with this!
Never miss an article? Subscribe!
So I made this a Cadian Gorgon by filling it with Cadians! Some things to spot;
31 ( I think) Cadians ready to move forward for the Emperor
A female Company Commander
Lord Commissar shooting a deserter
The deserter being shot
All the top sections are not glued so I can remove them to see the occupants and the driver. The Cadians are all glued in mind you!
Gorgon Techniques
I used a whole host of well-practised and new techniques for the Gorgon including;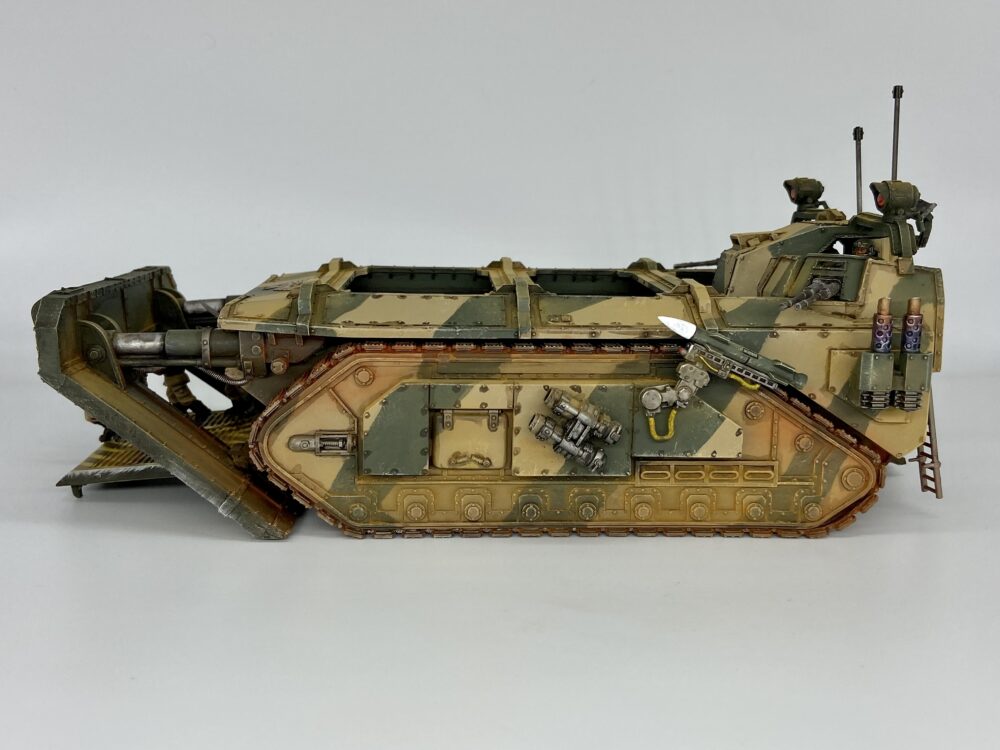 Gorgon Extra Bits
Sentinel Hunter Killer Missile and Sentinel chain arm for the missile mounting
Sentinel exhausts
Sentinel driver
Chimera Commander head for the driver's head
Static legs from the Astra Militarum Vehicle Accessories upgrade
Lord Commissar
Baneblade aerials
Baneblade ladder
Gorgon Completed Gallery
These were taken with my Samtian Lightbox.
Gorgon Disassembled Gallery
WIP Gallery
---