Hobby
Company Commander Emil Thanz Completed
Company Commander Emil Thanz of the Cadian 114th is ready for duty!
---
Approximate Reading Time:
2
minutes
In 2022 I'll be taking part in a year-long league with 11 other players, Emil Thanz is my Warlord for these league games.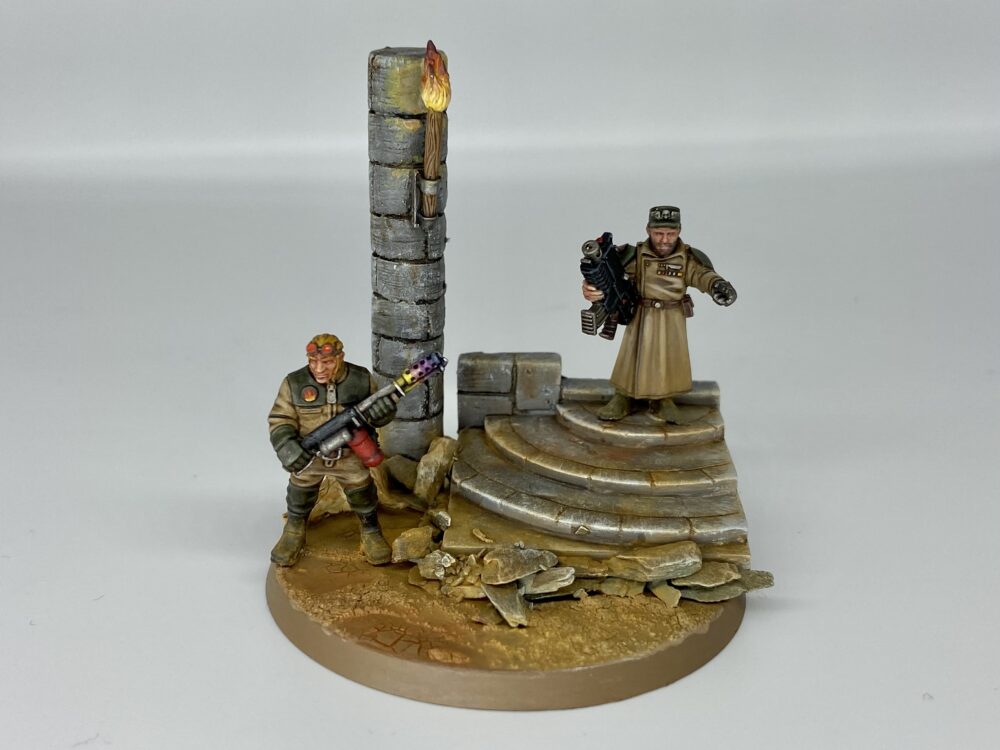 He'll be getting a lot of use;
3 warm-up games
11 league games
So 14 games at least this year.
With that in mind, he needed to look great! And hopefully, he does. I didn't start him though until the end of the 1st week in January and he had to be done by the end of January for my first game.
All while trying to maintain some form of pace on my Valhallans.
Emil Thanz is Company Commander to the Cadian 114th – also known as;
The Forgotten Phalanx
The League
The full details can be found on this page of my blog.
But a quick overview follows here;
Game 1 – 1,250 points
Game 2 – 1,500 points
Game 3 – 1,750 points
Finally 11 League games of 2,000 points
There are some house rules for gaining extra Warlord Traits and Relics for free. That'll spice things up nicely.
Emil will be run for the entire tournament as follows;
Boltgun
Chainsword
Kurov's Aquila (Relic)
Grand Strategist (Warlord Trait)
He's what I would call a standard loadout for a Company Commander. Nothing special here. He's here for CP gains, order giving and the occasional Bolter shot fired in the general direction of the enemy.
Display Base
I used various bits from Wamp Store for the display base, plus a 60mm Games Workshop base.
Also some stones from the garden.
Completed Gallery
WIP Gallery
More WIP photos than is really needed…
---