Battle Reports
Cadians vs Custodes – 2,000 Points
This is my second battle against Henry's Custodes...
---
Approximate Reading Time:
2
minutes
This is mainly photos, nothing good happened in this game. It was cool to fire the Deathstrike and do 10 Mortal Wounds. The Baneblade did zero wounds in the first turn, zero. It was at -1 to hit because of Custodes shenanigans, 4++ Saves all over, turning off re-rolls and Transhuman. At least the game looked good while I lost.
Never miss an article? Subscribe!
This game was at Boards and Swords, in Derby.
Cadians 2,000 Points List
Cadian Battalion Detachment
Command Points
Tank Ace 1CP
Super Heavy Aux Detachment 1CP
I am starting on 10CP
Agents of the Imperium
HQ
Punisher Tank Commander with Multi Meltas, Lascannon and Track Guards
Demolisher Tank Commander with Multi Meltas, Lascannon and Track Guards
Gatekeeper Tank Commander with Multi Meltas, Lascannon and Track Guards
Troops
Elites
Psychic Barrier Astropath
Warlord Platoon Commander with Gifted Commander Trait
Platoon Commander
Heavy Support
Well Stocked Magazines Deathstrike
Dedicated Transports
Cadian Super-Heavy Auxilary Detachment
Baneblade with a single pair of Lascannon and Heavy Bolter Sponsons
Abandoned Sanctuaries – Mission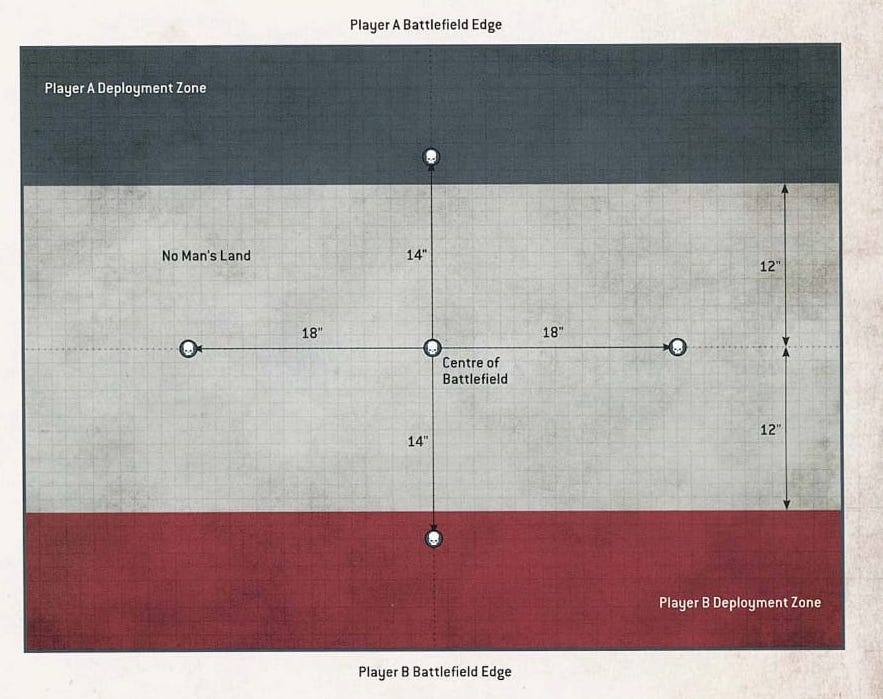 Deployment
Turn 1
Turn 2
Turn 3
Final Score
Astra Militarum

– 35
Custodes – 100
Custodes Victory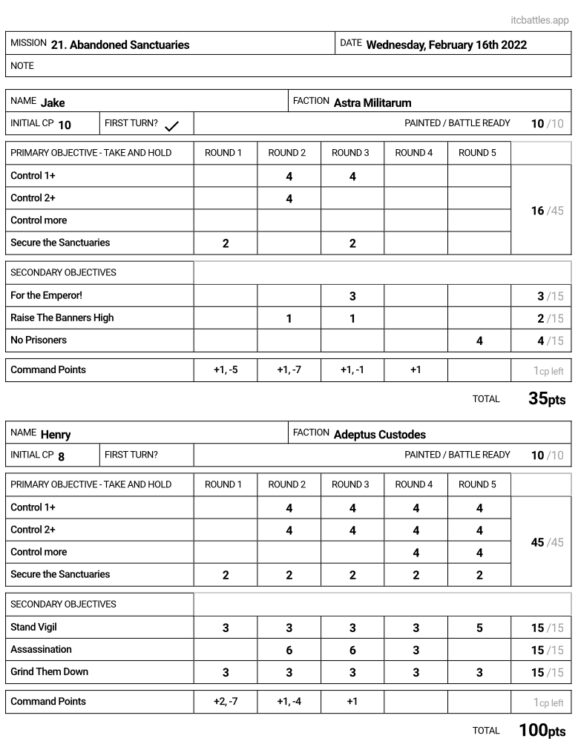 ---